Know Your Rights.
Fight Fear With Facts.
We're Here To Help.
---
[Update January 31, 2020]
IMPLEMENTATION DATE CONFIRMED: Per USCIS, the final rule will ONLY apply to applications submitted on or after February 24, 2020.
Medicaid*, SNAP ("Food Stamps"), HUD public housing, and "Section 8" housing and other benefits affected by the rule that are received BEFORE February 24, 2020 will NOT be considered in the public charge determination.
For more information on which benefits are included in the final rule, please refer to our resources which will be updated soon to reflect the current implementation date. 
*Medicaid, EXCEPT FOR emergency services, children under 21 years, pregnant women and new mothers up to 60 days after pregnancy ends.
An Informed Community Is A Strong Community
Public Charge: Will It Affect Me?
---
Though the changes to the public charge rule were blocked by the courts, now is a good time for families to prepare and learn if the rule would affect them should it go into effect. Use our roadmap to find out if you would be affected by public charge:
You'll also notice a blank space on the fact sheet. Feel free to add a sticker with your local legal resources or other up-to-date messages for your community!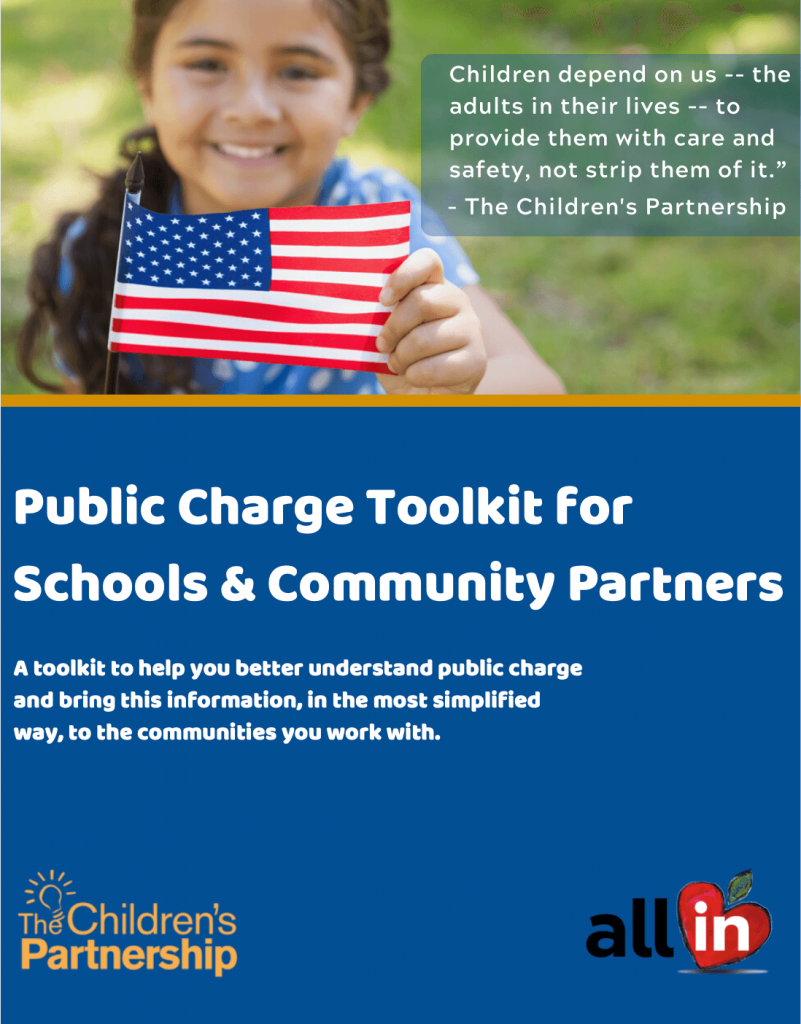 We are excited to share a new toolkit to help you better understand public charge and  help you bring this information to the schools and communities you work with. 
We recognize that public charge is a complicated issue, that there is a lot of misinformation out there, and that a lot is changing rapidly. In each community there are trusted messengers to bring information to families, and we want to help you prepare, have the most updated information, and share tools that have proven successful in educating partners and communities on this important and complex issue. 
Here's a glimpse of what you'll find in the toolkit:
Public Charge Road Map 

Talking Points

Frequently Asked Questions

Template Emails 

Resources 

And more tools…
To access the toolkit, please fill out the following form:
Rules about public benefits and immigrants are confusing. But benefits can help your family stay healthy and thrive. The LIBRE Project is here to help! Learn more about how public benefits could affect different types of immigration statuses by using their guide:
Over the last year and a half, we have worked with national, state and local partners to advocate against changes to the public charge rule, stay updated, create supportive messaging and tools, and educate and empower families. Our materials are based on verified information developed by our partners. You can learn more from visiting the sites below.